How to make deposits to rooms and withdraw winnings using Ecopaze payment …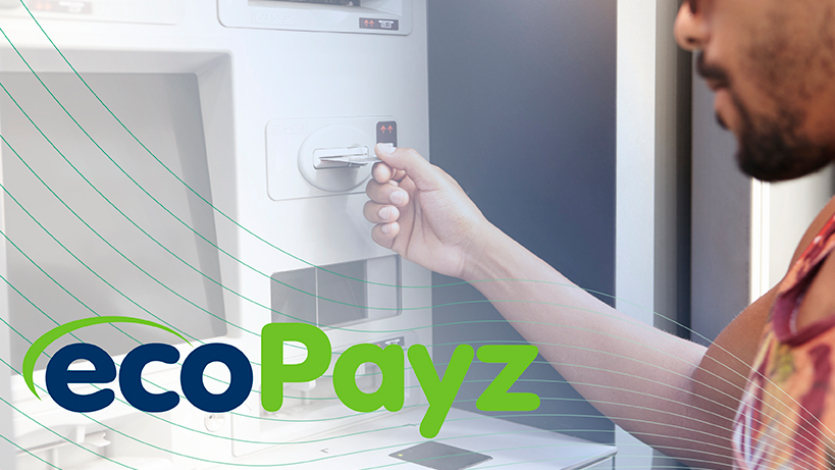 Recently, players from Russia have experienced huge difficulties with deposits in poker rooms. The reason for this was the refusal of Qiwi and YuMoney to transfer funds to foreign companies.
Poker rooms stopped accepting deposits from Yandex.Money (YuMoney)
We contacted the head of the Weenax project, Elena Sataeva, and asked questions that worried the editorial board of Pokeroff, and not only us.
– What is going on in the payment market in the ru-segment in the context of deposits on gambling sites (the situation with QIWI, Yandex-money), inability to deposit from the card? Is it a chain of random events or a systematic tightening of nuts?
What is happening in the Russian banking market is a systematic series of events that has been going on for several years. The goal of the state is to take complete control of the financial sector. As for the issue of transferring funds for gambling, judge for yourself. Online gambling is prohibited in Russia. Residents of the country just went to foreign sites and played there. Billions of rubles are poured into foreign companies that do not pay taxes in the Russian Federation. People who receive illegal income. I believe that the latest news with the disconnection of Qiwi and Yandex from transfers in favor of foreign ones is a measure that is aimed at reducing the flow of funds abroad. By the way, it is worth noting that not only Qiwi and Yu-money, but also many banks were subjected to checks by the Central Bank. And some of them had their licenses revoked. For example, banks Fintech and Onego lost their licenses for opaque operations in favor of gambling organizers.
– Yandex (Yumani) and Qiwi – how many percent of the market, in your opinion, were occupied by these payment systems in the field of gambling and how deplorable the situation will be if the players who habitually use them simply "score on online poker" due to the impossibility of sending and withdrawing to their favorite payment order?
It is difficult to answer this question as it is difficult to assess what is in the shadows. According to my own observations, I can say that approximately 50% of all funds that users contributed to foreign gambling sites came from Qiwi and YuMoney. Nevertheless, I cannot call the situation deplorable. These are just minor difficulties. I can say that players will not "score" on their favorite pastime, but will only have to choose an alternative for transfers.
– What would you advise to such players from the Russian Federation, what are the available methods to safely deposit and receive money from the rooms?
There is a great payment system for poker players – ecoPayz. Its work is regulated by the FCA, so the laws of the Russian Federation do not apply to it. Moreover, ecoPayz has the status of a payment system, so the UK Banking Law does not apply to it. This means that by opening an account with ecoPayz, the player can be sure that no data will be received in the Russian Federation about this.
The payment system is tailored for deposits on European gambling sites. For all the time it has grown significantly, so it is accepted by a huge number of gambling sites. Its main difference from well-known Skrill and NETELLER is the lack of marking electronic money for gambling and non-gambling. So there are no problems with replenishing this payment system. As for the withdrawal, many used the withdrawal to Qiwi and Yu-money. These options are currently not available. You can only withdraw to a bank account, but players from the Russian Federation can withdraw to a virtual bank account Paysera. It is much cheaper and more convenient.
– It is important for many that there are cards, so that they can comfortably spend money on life, bypassing money changers and exchange platforms?
Unfortunately, almost all foreign payment systems have refused to send their cards to countries that are not part of the European Union. I will say this – there are no legal ways to get these cards. I know that many players receive cards through their relatives and friends living in the EU countries.
– Which of these payment systems can you recommend?
Paysera is a Lithuanian payment system, and online gambling is prohibited in Lithuania, so problems may arise when depositing and withdrawing from gambling platforms directly. Muchbetter is a good payment system, but it's still very young. The list of gambling sites that accept it is still not so long. For poker players, I would recommend ecoPayz. Moreover, we provide excellent support in everything related to its use.
– How can people get money for ecopace from a conditional Sberbank or Alfa Bank?
Of course, people can easily top up their account from any bank card. Moreover, it is much more profitable to do this through the Contact transfer system. Everything is done online, the commission is only 1.5%.
– How can I withdraw my winnings?
The conclusion is somewhat more complicated. The withdrawal is still available only to a bank account, while you will have to provide a passport and confirmation of the source of income. I want to note that this is not a whim of the payment system management. This is a requirement of European banks that will carry out the transfer. As confirmation of the source of income, you can provide an employment contract indicating the position and salary or a card statement with income and expense transactions. Also, various documents of purchase and sale, lease of property and the like, certified by a notary, are suitable. But even if the player cannot provide it, then there are no unsolvable situations. Let him handle his problem – we will help to solve it.
– Are there VIP-levels similar to Skrill?
The ecoPayz system has 5 levels. The simplest Classic is received by all users after registration. After verification, they receive Silver. Those who register using the Pokeroff link, as far as I know, after verification receive a free Gold status, and with it free p2p transfers. The highest VIP status can be obtained by making deposits in poker rooms for only 10,000 euros instead of 250,000 euros on standard terms.
– What about the anonymity of payments?
Anonymity of payments is a relative issue. The payment system security service sees who makes transfers. Another point is that, as I said above, the banking law does not apply to the payment system in the UK, unlike Russia, therefore it does not participate in the exchange of tax information. Consequently, the data on your transactions does not go to the tax office. When you withdraw to a bank account, the Russian bank receives information about what the funds came to your account and where they came from.
– What commissions will need to be paid in% for p2p deposits, withdrawals and transfers?
As noted above, those who create an account with Pokeroff receive Gold status, and with it free transfers within the system, instead of 1.5%, which are available on standard terms for Silver accounts. Poker room deposits are absolutely free. As for replenishing the payment system, the most profitable way is through the Contact system – 1.5% or bitcoins – about 2% loss on the course. As for the commissions for withdrawing to a bank account – 10 euros to a bank account outside the Eurozone, plus commissions of correspondent banks. In general, the commission can be about 20 euros. If you withdraw to Paysera, the commission will be 5.90 euros.
To register in ecoPayz, go from the overview of this payment on Pokeroff to the registration page and get the Gold level immediately after verification. If you have any questions, there is a live support available, who will be happy to answer them.