King of the Ring at TigerGaming: Schedule, Main Events, Leaderboards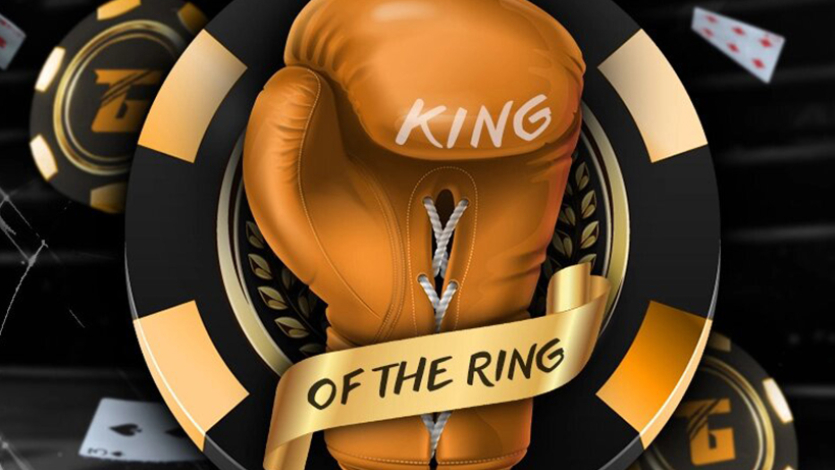 In February, TigerGaming will host a knockout series with a total guarantee of $ 1M. We look at the schedule, talk about the features of loading, leaderboard and other features on KOTR.
Before moving on to an overview of the King of the Ring series, a short introduction. At the end of October 2020, the Chico network hired a new tournament director in Dan's state. Danchik (we don't really know his last name) immediately got down to work and by January 2021, he reshaped the daily tournament grid: he standardized loading times, added new formats, diluted the Hold'em load with PLO and PLO8 tournaments every hour. And now Chico is introducing the new King of the Ring series – a huge step for TigerGaming.
Brief information about the KOTR (King of the Ring) series

Dates: from 14 to 1 March
Number of events: 107
General warranty: $ 1M
Buy-ins: from $ 0.50 to $ 525
Disciplines: NLHE, PLO, PLO8
Features of KOTR (King of the Ring) tournaments
All PKO tournaments: half of the buy-in goes to the prize pool, half to the bounty prize pool. When a player is knocked out of a tournament, half of his bounty is credited immediately to the account, and the other half is credited to your bounty.
No rake is withheld from the bounty.
6 to 10 events daily… Moreover, the schedule includes events for any bankroll: buy-ins from $ 0.50 to $ 250.
Evening loading… Tournaments will start at 21:00 Moscow time, the latter will be loaded at 04:00 – 05:00 Moscow time. The levels are usually 8 minutes long with a late registration of 18 levels (about two and a half hours).
Daily PLO or PLO8 tournaments… Top 5 biggest PLO and PLO8 events (ordered by buy-in from most expensive):
February 19 @ 21:00 UTC – $ 215 KOTR # 36 PLO8 $ 6K GTD
February 25th @ 9:30 pm EDT – $ 109 KOTR # 80 PLO $ 4K GTD
February 23rd 00:30 UTC – $ 109 KOTR # 64 PLO8 $ 5K GTD
March 1st 02:30 UTC – $ 104.50 KOTR # 106 PLO $ 5K GTD
February 19 @ 03:05 AM UTC – $ 82 KOTR # 34 PLO8 $ 4K GTD
The main events of Hold'em with four buy-ins kick off on February 28th:
11:00 PM UTC – $ 2.20 KOTR # 103 $ 4K GTD (8 minute levels, late registration 30 levels)
21:00 UTC – $ 11 KOTR # 100 $ 20K GTD (8 minute levels, late registration 30 levels)
21:30 GMT – $ 55 KOTR # 101 $ 75K GTD (10 minute levels, 24 levels late registration)
22:00 UTC – $ 215 KOTR # 102 $ 100K GTD (10 minute levels, 24 levels late registration)
KOTR (King of the Ring) Leaderboards
The most persistent participants of the series tournaments will be able to compete for additional prizes in the leaderboards. There will be four leaderboards in total:
Featherweight – buy-ins up to $ 4.99, $ 1K prize pool among 41 entrants
Lightweight – buy-ins from $ 5 to $ 19.99, $ 1.5K prize pool among 41 entrants
Middleweight – buy-ins from $ 20 to $ 99.99, $ 2K prize pool among 12 participants
Heavyweight – $ 100 buy-ins and up, $ 3K prize pool among 10 entrants
Points are awarded according to the formula: (Tournament buy-in / place taken) x (number of entries / 100)
Winners in each category of leaderboards will participate in 4-max SNGs with a prize pool of $ 2,500. The winner will receive $ 1000, the runner-up $ 700, and the third and fourth places $ 400. The leaderboard winners tournament will take place on March 7th.
Why else is it worth playing at TigerGaming?
Cash tables from NL10 to NL1k in soft compositions
Playing in the same pool with Americans from states where online poker is allowed
Updated tournament bracket with low AFS and North American players
Extra conditions for serious regulars from Pokeroff
First month of the game with an additional bonus up to $ 1000
Starter soft-pack for playing in the room for free for Pokeroff players
Interested in playing at TigerGaming? Write to the VIP-department to see additional benefits for Pokeroff players.