NL_Profit is the new ambassador of the poker room GGPOKEROK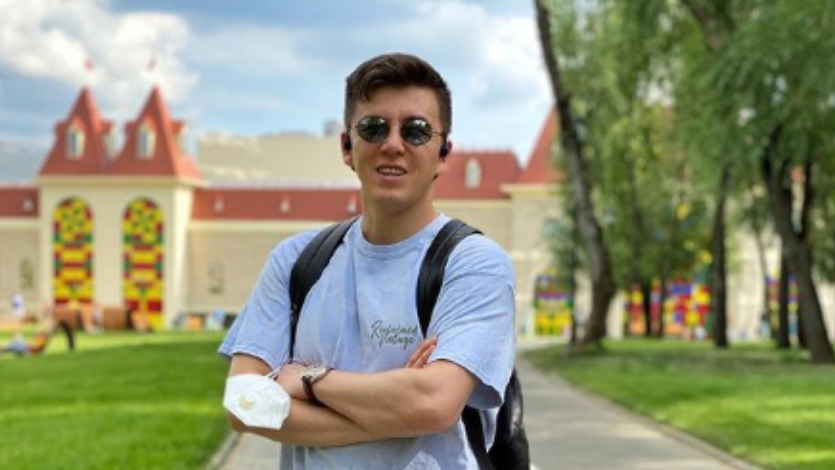 Anatoly "NL_Profit" Filatov started 2021 with a clean slate. On January 10, he announced his departure from partypoker, and on January 15, he joined the GGPOKEROK Ambassador team. In this article, let's talk about the event in more detail.
Three years at partypoker flew by
Anatoly Filatov (Anatoly Filatov) is one of the most recognizable poker players from the Russian-speaking community, especially abroad. It is logical that any large room is very happy with him as an ambassador – he plays MTT, and accordingly he has a whole carriage of awards, achievements and loud drifts.
In 2014 BLUFF magazine awarded him the title of the best player in Europe
In 2015, Anatoly was named "the most inspiring player of the year" according to PokerListings, at the same time the best player in the Russian Federation according to the GPI
In 2016, he won the EAPT Altai Main Event ($ 16,590), and captained the Russian team Moscow Wolverines in the Global Poker League international poker competition all year.
NL_Profit began his journey as a poker ambassador in 2015. First, he turned pro at Pokerdom, where he revealed himself in all its glory as a streamer and video blogger. Then the ardor faded and in March 2017 the player moved under the wing of partypoker, and it all started with a bungee jump in Sochi.
In the Party's team, Filatov performed a more "classic" function of a brand professional – he attended all offline episodes with a sponsor's patch, gave interviews, ran social networks and occasionally streamed. Three years of cooperation flew by quickly, during which Tolya managed to win many tournaments:
Июнь 2017 — partypoker MILLION Germany High Roller ($67,202)
Август 2017 — partypoker German Poker Championships High Roller ($75,575)
Август 2018 — partypoker MILLIONS Sochi Main Event (₽60,000,000)
Январь 2019 — WPT Russia High Roller ($105,906)
Ноябрь 2019 — partypoker MILLIONS World Bahamas High Roller ($280,000)
While working in a team with Tolya, there were other events, both good and bad. For example, in the summer of 2017, he got married in Las Vegas, and in September of the same year, he was involved in a scandal for cheating views on YouTube.
Anatoly announced the end of cooperation with partypoker on Instagram, where he also attached a commemorative video of cooperation to the message (you can watch link)
My collaboration with @partypoker has come to an end. Three years of collaboration, travel and play! […]

We started cooperation in 2017, right after the series in Sochi and the bungee jump. After those events, Sochi became a second home. A young team, countless live and online episodes, the creation of partypokerlive and the Millions Series! During this time, I visited many countries and won a lot of prize money, managed to get married, spent time in quarantine and even gave birth to Bo. Dominican Republic, Rozvadov, Sochi, Rio, Bahamas, Nottingham, Prague … I played several times in super high roller tournaments and was even able to update the record for prize money😎

It was nice to work in a team and move towards common goals. Thank you very much partypoker for this great, exciting time and teamwork! I am sure that we will repeatedly intersect with the team, but I will already be without the bright orange patch, so beloved during this time ♦ ️
New home in GGTeam Russia
Anatoly announced his departure from Partypoker just 5 days ago, and it would seem that he will take a short leave from media activities, as is often the case after the end of the contract. Moreover, considering that he is now resting in Tallinn with his family.
But already on January 15, the poker player announced cooperation with GGPOKEROK and boasted a new avatar.
Friends, hello! Well, now you know that I will represent the team of GGPoker professionals. I will represent Team Russia – drag, carry. As you can imagine, streams will be back soon. Hope you are waiting. Good mood everyone, good varnish.
It should be noted that Tolya is one of the founders of poker streams. At the time of its publication Twitch channel has 15.4 thousand followers, which is not quite a lot even for a poker scale. And Filatov's YouTube channel has not existed at all for a couple of years for reasons unknown to us. But his poker player is also planning to "resurrect", so in the near future Anatoly's fans will receive a lot of content.
At the time of publication, the Russian-speaking team of GGPOKEROK professionals includes Mikhail Semin, Sergey Rybachenko and Anatoly Filatov… It is possible that in the next month they will join and Mikhail "Innerpsy" Shalamovwho left PokerStars on January 1, 2021.